Digital Advertising, a fancy word in technology these days. I am pretty sure that you have heard about it because the world has already digitalized.
For your consent, there are over three billion users on the internet which is almost one-third of the total population. People now prefer more faster, easier, engaging and more informative advertising which is possible through digital advertising.
Digital Marketing has evolved in really good pace and has completely changed the way of advertising. People now can easily afford technological device in terms of media and digital advertising.
The rapidly growing social media like Facebook, Instagram, YouTube, Twitter, etc. has become the best platform for digital advertising. Also, the number of social media users worldwide in 2019 is 3.45 billion, up 9% year-on-year.
Now, lets get going on Digital Advertising and the benefits provided by it.
What is Digital Advertising?
Digital Marketing is the promotion of your products or services with the help of internet and electronic devices. It is advertising of graphical messages like image, video, text, audio, etc. on social media, websites, or apps. This is so popular these days because it is more informative, attractive, and people love watching graphical contents.
It is a fact that people are more influenced to buy products after watching digital advertising rather than only hearing from the third person. It builds trust within buyers better than any factors. This is the same case for me, for you and everyone.
Digital Advertising is the best way of advertising as it reaches to the people of all over the world. As we know, Billions of people are connected with the internet so, digital advertising is the largest platform of advertising your goods and services.
As the internet is the largest platform of digital advertising, it consists of many sub-platform which are the part of the internet like:
1. Display Advertising
Display Advertising is more of the website advertising like banners, landing pages, and popup's messages. It can be both paid and unpaid advertising considering the advertiser. This is mainly used to redirect the visitor to the company's products.
It consists of graphical contents which appear not only on the website but also on a social media platform like Facebook, Instagram, Twitter, etc.
2. Social Media Advertising
No-one can ignore the fact that social media is growing in such a speed that there are 1.65 billions of active social media users globally.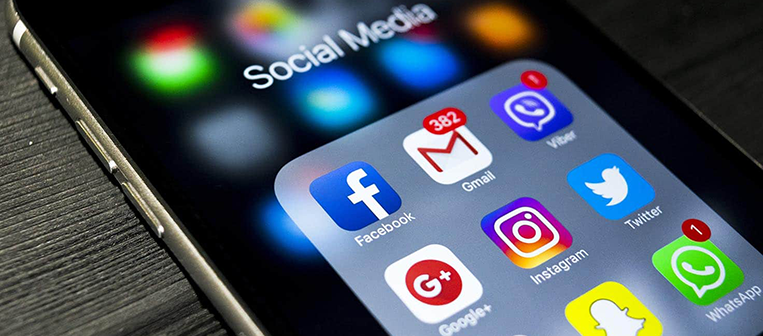 As the market in social media is really large, people are showing more interest and investing money to advertise through social media. You can even promote your ads to millions of people with a certain amount of money in no time and gain more traffic every day.
3. Search Engine Marketing
Search Engine Marketing (SEM) is a paid advertising that is used within search engines. From the research, it is found that the advertisers on Google Ads platform earn $2 for every $1 of spent. That is why this is the most effective and efficient means of advertising.
4. PPC (Pay Per Click)
Pay Per Click with a meaningful heading where the advertiser pays a certain amount of money to Google whenever a user clicks on those sites. PPC (Google ads) is the most active and successful advertising method online, where about 64.6% of people click on Google ads while searching for products online.
5. Video Advertising
Video Advertising is overcoming all other graphical services like audio or images. This is because you can visualize the product and see its result within some minutes staying at your home even before you buy the product.
People are more likely to believe and buy those products which are visually advertised rather than only images or text.
The Benefits of Digital Marketing
You already know the fact that technology has overcome the world and converting it into digitalization. Hence, after the introduction of internet service and online sharing, it has been really easy to advertise the products digitally.
People want an easier technique with less effort and investment where digital marketing is the best source you can find. It is a reliable method where billions of people are waiting for new products.
There are many benefits that digital advertising can have on your business such as:
1. More traffic on Social Media
If you are a social media user, i guarantee that you are going to check your social media account at least once a day. As per the study, there are 3.499 billion among 4.4 billion of internet users among 7.7 billion of the total population.
Now, knowing these facts about social media, you are already eager to get digitalized through the means of social media. Certainly, i bet you won't ever regret after advertising your products into social media.
2. It's Cost-Effective
You might be familiar with the price charge that a television show or printing advertising cost for one advertisement also you would need to invest lots of money for even a small advertisement with no guarantee of an effective result.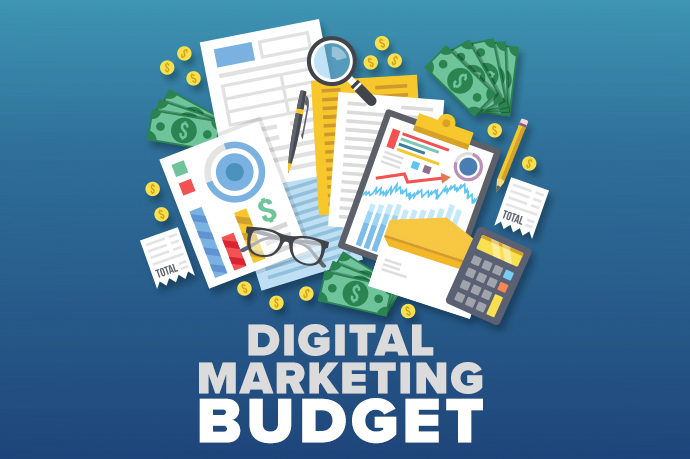 But in the case of digital advertising, it's a cost-effective method of advertising where you can boost your ads to thousands of social media users with very less amount of investment.
The boosting charge starts from $1 which could share your advertisement to around 1000-2000 people per day. Which i guess not so bad with an only investment of $1.
3. Flexible and controllable
Whatever you wish to do in your advertisement is up to you. You can either promote it, remove it, hold it or anything else you can do it within no time. You can also share it multiple times on multiple different social media sites like Facebook, Instagram, Twitter, etc. It makes your advertisement really easy and comfortable in use.
4. Target your audiences
This one is a really amazing benefit provided by digital advertising. You can target specific audiences according to their demographics, behaviors, lifestyles, interests, etc. which will helps in increase of sales rate as only interested audiences are selected.
It also benefits in decreasing the investing money for your advertising of products.
5. Faster and long-term
Digital advertising is a quick method of advertising which works for a very long period and you can publicize your advertisement within no time from anywhere in the world.
As the world is changing rapidly, every business needs a long-term strategy to retain their market share. For the long-term strategic business requires the help of SEO which is really worth investing in digital advertising.
6. Digital marketing tracking and reporting
One of the very best benefit, tracking the report of your advertisement whether it is running fluently providing profit to the company of having a problem with.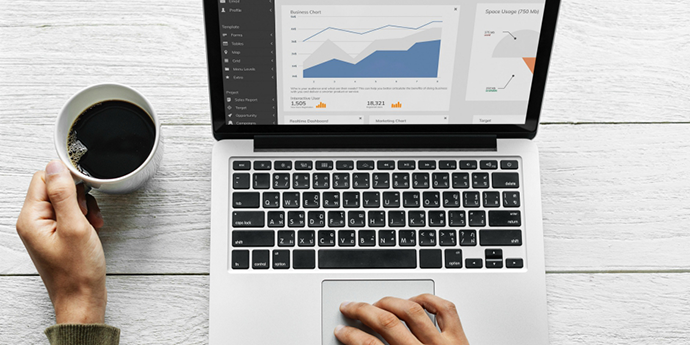 You can use Google Analytics tool that shows you graphical presentation of the progress. And also inspect every possible report of your advertising. This helps your business to run in the right path and prevent from negative impacts as you can review your progress daily.
Future of Digital Advertising
You don't have to wait for your future to see the development of Digital Advertising because it's already on the height of success. Digital Advertisement is evolving every day with new features and values. You have to have the patient-facing more technological change in digital advertising.
Everything is getting digital, we know that smart phone is digital, TV is increasing digital, outdoor is digital and ads are served over the internet web. So, its only a matter of time that digital really is going to be everywhere.
In Conclusion
Therefore, i really suggest if you are willing to advertise your products, go for digital advertising, this will instantly grow your business. I ensure that, you will never regret instead will praise on digital technology of advertising.