Do you ever wish to gain tons of traffic even without the implementation of Search Engine Optimization (SEO)? Well, then Pay Per Click is here for you. You might be wondering how is it possible to gain instant traffic without SEO. This is possible with the help of PPC.
What is Pay Per Click?
Pay Per Click is the process in which the website owner pays a certain amount of money to Google where Google automatically ranks the website to Google Search Engine without any effort of implementation of SEO. Generally, it is buying a visitor on the website rather than earning organic traffic through SEO.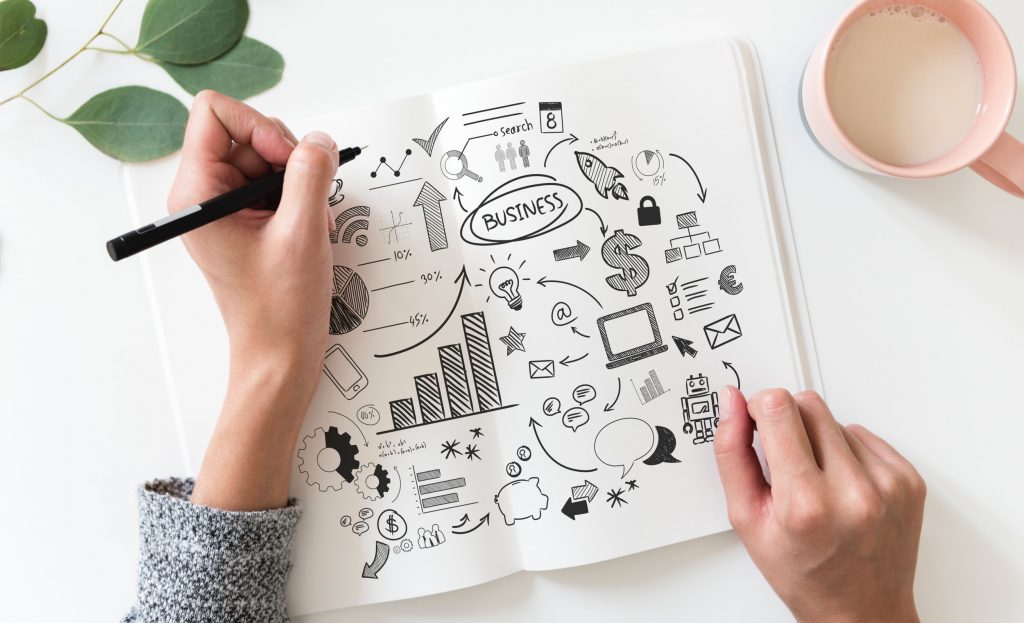 You might be thinking it's a great tool which instantly brings traffic but applying it in a correct way is a tough task. You need to build the campaign by selecting the right keywords, organized structure, and ongoing management.
If your PPC campaign is successful and working perfectly then, the amount of fee that you pay for Google decreases because if you are paying $2 for per click and gaining the benefit of $200, then it's a great value for your business.
Importance of PPC for your business.
Pay Per Click has become the best platform for business advertisement digitally with the help of technology. This is so effective that it has become a significant part of the business for success. People are recommending it for a quick and better result in their business.
One of the best importance is that you get to reach your targeted audience who are desperately waiting for your website. In this way, your sales rate increases faster and more effectively, decreasing the bounce rate.
The world is on competition where people are trying so hard to get ranked on the top of Google Search Result, but after the implementation of Pay Per Click, you don't have to take a race with other fellow competitors. You are directly a step ahead from every un-PPC users.
Here are some of the essential benefits on business:
Drives tons of traffic immediately

Provides quick result to business

Increases traffic, sales and revenue.

No need for SEO implementation

Targets the desirable audience.
Why PPC over SEO?
We already discussed the importance and benefit. Now, comparing PPC to SEO is a really meaningful part. I guess you have some knowledge regarding the use of SEO; it is ok if you are new to both these terms. Reading below phrase will enlighten both of these terms and why Pay per click is more beneficial than SEO.
SEO (Search Engine Optimization) is usually a lot tougher than Pay Per Click. SEO takes months and months to get your website ranked on the first page of Google Search Result whereas PPC will immediately rank on the first page within a week with very less effort.
Working SEO is a complex task where you need to hire and pay an attractive salary. Even the effort is placed there is no guarantee that your website will rank because there are thousands of competitors willing to get a place on the first page of Google Search Result. But in the case of Pay Per Click, the money you pay for SEO experts is invested in Google which makes sure that your website gets placed on the first page.
It is more convenient and better result providing the tool you need in this generation to get a head start on your business. So, I recommend you don't go for money and go for results.
PPC campaign for perfect PPC.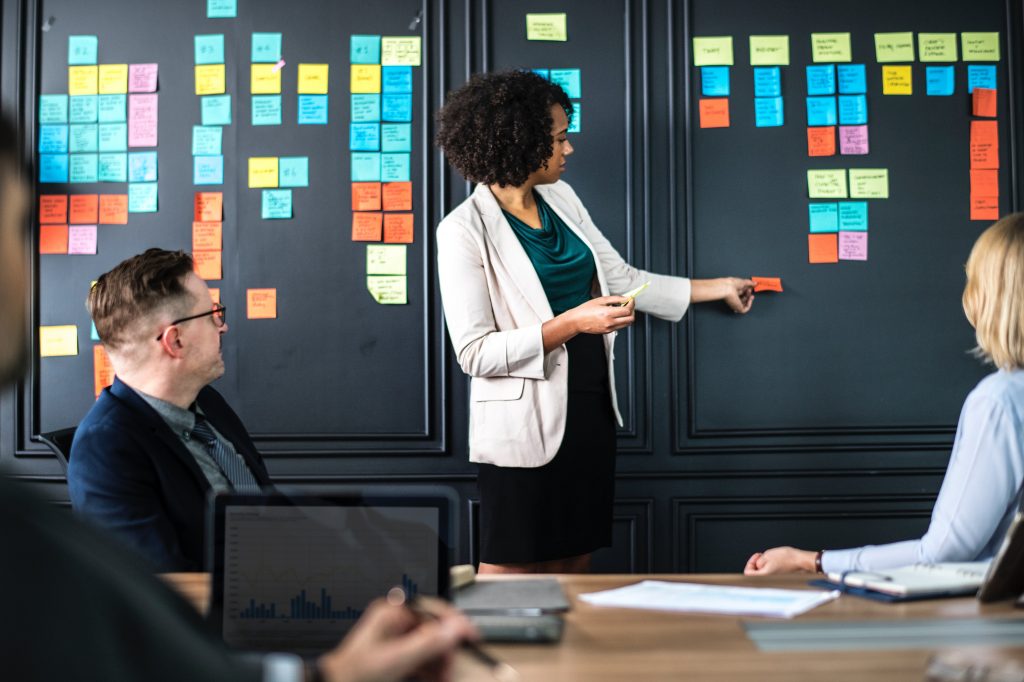 Having a PPC to your account is not a solution; you need proper guidance and management; otherwise, it might only be a waste of money. You might be willing to know how much money we need to pay per click on the ads. Well, it depends upon the size of the bid you share with Google.
I hope every one of you is well familiar with Google Ads (formerly known as Google AdWords), which is the most popular option for PPC campaigns. Google Ads allows creating ads which appear on search engine when any person is searching relative keywords that you bid on.
Your Pay Per Click campaign should be properly managed, considering the following points:
1. Select the Right Keywords
Your keywords are going to be the gateway through which tons of traffics could find and visit your ads and get interact with. This is the very first task you need to work with maximum effort and research.
You need to know every detail about the number of visitor on certain keywords and the number of competitors on Google Ads. Also, the search volumes and keyword difficulties for your bonus information.
2. Observe your competitors
It's always a good thing to observe the behavior of your competitors. It helps you get aware of your way forwards and reduce the risk that you might face.
It is the best thing you need to start with because it's the competitor how you get to know which keywords, ads, or landing page you need to work with for your benefit. There are certain tools for finding out the competitor's main keywords, like Ahref, KeywordSpy, etc.
3. Bid Optimization
Bid Optimization allows you to know the bid that you placed over keyword has successfully been able to benefit your business or not. This will help you to replace those unprofitable keywords.
4. Tracking conversions
Tracking your conversion is important for business because this shows you which ads and keywords are gathering the maximum number of customer to buy your products.
You can use many tools for tracking the conversion to improve the behaviors and solve a certain problem in your ads.
5. Pruning
Pruning is the process in which resolving the keywords which are holding you back and acting as a burden. Those keywords which are not converting into profitable cost, with the low-quality score which are better to remove or replace.
6. Quality Score
Quality Score is the rating that Google provides after examine of your ads determining the keywords and PPC ads. It aware you about the performance of your ads and the Click-through rate (CTR). The more quality score the less Cost Per Click (CPC).
7. Negative Keyword
A Negative keyword is a really helpful strategy which prevents your ad from displaying to unwanted users. For example, a user types cheap or free product which is none of your business interest so, in such case even the keyword is familiar with your keyword, your ads are restricted to display. This helps in reduction of CPC and increase in ROI.
8. Budget Management
Pay Per Click is a complex method which works in accordance with the budget allocation which is a primary task of every business organizations. Budget management should be managed according to the keywords, i.e. more budget for high ranking keywords whereas less for low ranking keywords. You shall allocate budget according to the actual conversion performance.
9. Ad Extensions
Ad Extensions are a great addition to supplement your advert by providing additional information and can significantly improve engagement to your business.

These are effective part of the link which enhances the PPC ads. The additional information about your ads helps to drive more traffic and increase CTR rate. It also helps in boosting your ads into search engine result page.
Best Pay Per Click Platform available in 2019
1. Google Ads
The most popular and powerful Pay Per Click Advertising tool is Google Ads. The number of business advertising on Google is over 1.2 million. YouTube, which is also a part of Google, has a monthly visitor's equivalent to 10 super bowl audiences.
The business makes an average of $2 in revenue for every $1 they spend on Google Ads. This platform has got high quality ad campaigns in lower cost.
2. Facebook Ads
For the fact, there are more than 2 million active advertisers on Facebook, where over 700 million Facebook users are active every day. This is the second-largest platform for advertising your business.
Facebook Ads are more user engagement with video posts, which increases 758% every year. On the year 2014, the Facebook users bought $234 million worth of virtual goods over a quarter.
3. Bing Ads
Bing Ads is an alternative to Google Ads in case you are stuck into any problem. They are a similar type of search engine, but of course, Google owns the recent market in this era. Bing is the second largest search engine with huge network and traffic.
Sad but true that Bing is losing its image since Google has overtaken the market. People are getting a transfer from the Bing search engine to Google Search engine. It doesn't mean Bing shall be totally ignored, the bids on Bing tends to be lower and the competition for keywords as well which means there is a really good chance that your website will rank on top of Bing search result.
4. Bidvertiser
You might have heard about Google AdSense, which provides you ads to run into your website where you get a small share of the revenue. Have you ever got AdSense rejection while requesting for running ads into your website? Well, Bidvertiser is an alternative to AdSense.
It displays ads on third-party websites instead of on Google Search Engine. So, the cost per click on Bidvertiser is also lower than other larger PPC networks.
How can Digital Marketing agency manage and grow your business through online marketing?
Digital marketing agencies are the pivotal part for contribution to online marketing. Agencies do have many important tasks that lead to your business growth digitally. One of the best reason that helps in growth of business is Pay Per Click advertisement. You yourself is not enough to take part in online marketing without the help of Digital Marketing agency.
Here are some essential points that every digital marketing agency has to follow to manage and grow the business through online marketing.
Proper research study on successful clients.

Focusing on a specific market.

Ranking of targeted and suitable keywords.

Content mapping and proper strategy implementation.

Quality content

Improve and optimize website performance.

Proper SEO implementation
Have a research on your Digital Marketing agency regarding those points to ensure your business growth.
Conclusion
Do not feel overwhelmed on the start of Pay Per Click advertising as it's a big decision with complexity. If you are willing to go for it then I better suggest you hire a PPC expert to make sure that you are going on the right path with the right campaign.