Earning revenue-generating customers has become a difficult task for marketers. Using PPC to attract customers to the business to increase sales has always been questioned.
Without any doubt, PPC can increase sales of your business. However, it depends upon PPC management, how much sales can be generated using PPC advertising. There are huge numbers of PPC agency in the market who has the same management services. But the difference would be their marketing strategy, copywriting process, Ad copies, etc.
If you are confused about how PPC can increase sales? In this article, we try to clear your doubts on how to use PPC advertising for growing sales by 87% within three months.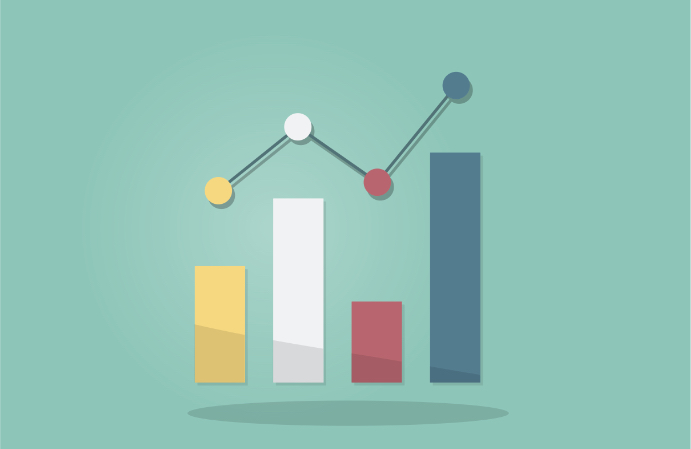 PPC can be used for brand awareness, increasing website visitors, growing conversion rate, getting leads, app promotion, and many more. But it's necessary to keep in mind that more visitors doesn't mean more sale. Generating sales involves copywriting techniques, Ad copies, landing page, emotional headlines, call-to-action-buttons, etc. Also, website traffic doesn't always need to generate sales. There are many more ways of increasing sales. Email marketing is one of the best strategies to influences your customers with your products or services.
PPC marketing strategy for generating Sales
Without any plan and strategy, PPC advertising won't generate sales. Of course, it will generate website traffic, but the conversion and generating leads are different from website traffic. In PPC marketing, We used sales funnel techniques, collected emails, and performed email marketing and finally carried out remarketing for further action by the audiences.
PPC marketing Funnel
It's a well-known concept that relates to the customer journey from awareness all the way to purchase the product or services. In this strategy, the AIDA marketing model (Attention, Interest, Desire, and Action) works best to make sure the customer goes through the purchasing process.
Brand Awareness (Top of Funnel)
In this phase, the marketing campaign is organized to develop awareness among potential customers. The major focus in this stage is to bring people to the website and to educate them about your products and services.
Making people aware of your Product or services
In PPC marketing, for brand awareness, the following strategy can be implemented.
Display ads: Blog posts, e-books, white papers, etc. plays a vital role in creating brand awareness.
Video Ads: Advertising on youtube with your videos can generate traffic to the website as well as excellent weapons for brand awareness.
Search Ads: It's a way for direct interaction with your brand. When people search for specific keywords and phrases, your ads would appear in the search engine, which is a great way to enhance the website's traffic.
Social Media Ads: In this campaign, the ads will be shown to the interested people, and hence, choosing the audience becomes more comfortable.
Brand awareness Key Performance Indicator
For analyzing the metrics, KPI in this stage includes:
Reach
Bounce rate
Time spent on site
CPC
Impressions
Interest and Decision (Middle of Funnel)
In this stage, the primary focus is to create interest and helping them in making the decision. The audiences are closer to making the purchase but might be confused about whether they need it or not.
PPC for creating interest and helping in decision making
In this phase, Search ads and Social ads work together to make the campaign successful.
Search Ads: In this campaign, it's necessary to get into deeper about the products or services. It may include the type of camera if you are selling a camera. The search ads appear directly on the search engine result page, so, it's necessary to use impressive headings and ad texts.
Social Media Ads: On social media, you can provide further details about the product.
Display Ads: For display ads, its time to create a custom intent audience segment or custom affinity audience so that the ads become more effective.
Soft Remarketing: It includes Remarketing lists for search ads and youtube engagement, video ads retargeting, remarketing for blog readers, and remarketing for those audiences who spent less time on the website.
Key Performance Indicator (KPI) for Middle of the funnel
The advertisers need to focus on the general metrics and new user metrics. It helps to analyze the performance of marketing. Furthermore, advertisers can get ideas for improving all the elements for increasing conversion rate and make the marketing effective.
KPI for this stage of marketing are
Clicks
Views
CPV (cost per view)
Cost per click (CPC)
Conversion rate
New user avg. CPA, conversions rate, ROAS
Call to action includes: learn more, see more, Find out more, etc.
Bottom of Funnel Campaign
This is the final stage of the marketing funnel. It's the stage where PPC marketing generates sales. It mainly involves robust Remarketing strategies, optimized landing pages, etc.
Campaign type that involved in Bottom of the funnel
Since it's the final stage of marketing, strong promotion with higher marketing intent is required. The following campaign types include in this stage.
Branded Search: Since the audiences are aware of the brand, so they will search the products with the brand name. Furthermore, keyword research can give you the actual data of the total search volume for your brand. It's time to use the brand name as keywords
High intent Search Campaigns: Search ads are the best strategy in this stage of marketing. So, make sure the ads appear on the top of the search engine result page. It's important to trigger your audience to buy the products. Ads extension plays a vital role in increasing the conversion rate.
Shopping campaigns: It's a time for making the shopping campaign. Shopping campaign ensures your customers for buying the products, and it also increases the conversion rate making your business more visible in the market.
Hard Remarketing: Display marketing, search marketing, and social ads marketing are essentials for hard remarketing. In this phase, you can target the specific audiences for remarketing for further actions to the products. It should have higher intent of buying products. It includes dynamic remarketing, dynamic remarketing lists for search ads, Email remarketing, etc.
Email Marketing: Not only ads but email are also considered for higher conversion rates and higher sales. Directly sending the email to those customers who have a higher interest in your product results in higher sales. They are the customers who can make recurring purchases for your products. But it's necessary to provide some incentives, offers, and discounts in marketing for effectiveness.
KPI for the bottom of Funnel stage
KPIs are focussed on the metrics of revenue. Some of the KPIs includes:
Transactions
Sales
Conversion rate
ROAS (Return on Ad Spend)
ROI (Return on Investment)
Since it's the last stage of PPC marketing, the call-to-action button must have higher intent of purchasing. It should include some incentives, offers, trials, etc. Some of the most used keywords for CTAs used are:
Buy
Quote
Call
Contact
Request
Free Trial
Book Now
20% discount
Remarketing Strategies
It's necessary to influence customers with similar products for taking action to acquire the product. Keeping your existing customers in your business can be troublesome but implementing remarketing strategies in the digital platform make it easier.
The social media platform, such as Facebook, is widely famous for remarketing. Facebook Pixel code was installed on the website, and hence, whenever the customer visits the site, they were shown the related ads on their Facebook newsfeed.
Similarly, Google ads and Bing ads enhance remarketing strategies. In Google Remarketing, the ads are shown to the people who initially visited the website but didn't perform any action on it. It just requires installing code on the website and hence, encourages your customer to take action for purchasing. There are various types of remarketing; standard remarketing, dynamic remarketing, remarketing list of search ads, etc. Use it according to the stage of funnels you are involved in.
PPC Management Services for increasing sales
In every stage of PPC marketing funnel, Managing the campaign is extremely important. Some of the PPC marketing services include:
Optimizing PPC campaign
Optimization of PPC campaign includes relevancy of keywords, managing ad groups, the effectiveness of a landing page, improving quality score, etc. Improving ad quality scores can minimize the PPC marketing budget and hence increases ROAS.
Keyword Research
The keyword reflects how relevant are your ads with the search phrases. Keyword research is the most critical task while performing PPC marketing because potential customers reach your product through keywords. The usage of negative keywords can help you from wasting the budget.
Competitors Analysis
There are many other businesses, the same as yours, and they also perform PPC marketing. Keeping an eye on them and surpassing your competitors helps you to rank higher for proper and relevant placement of your PPC ads.
Optimization services
Without optimization, no PPC marketing can increase their sales. Furthermore, It enhances ROI, ROAS, and minimizes the marketing budget. Some of the PPC marketing optimizations are:
Copywriting and Ad copies
Copywriting and Ad copies grab the attention of the audiences. It helps to increase CTR and relevant visitors (buyers). It includes emotional and power words for influencing the customers. Moreover, this practice helps to appeal to the User's sense of entitlement.
Optimization of Landing Pages
Landing pages are the webpages where the audience lands on after clicking the ads. The relevancy of landing pages is crucial for increasing the quality score. Furthermore, the Landing page is used for increasing conversion and product sales. The landing page optimization includes:
Terrific Design with the usage of UX/UI
Impressive headlines and taglines
Decrease page load time
Establish credibility and trust through social proofs and testimonials
Effective Call-to-action buttons
Removing distraction elements and escape links
The connection between the ad copy and landing page
Exit Popup forms
Offers, trials, etc.
A/B testings
Are you facing the problem of a low conversion rate? Yeah, it happens when you don't perform testing between the different variations. Going through the different variations will guide you where you are lagging. Marketers use A/B testings methods to optimizing the PPC ads, landing page, etc. and increase conversion rate and sales generation. Here are some of the merits of A/B testings:
Reduce Bounce Rates
Improved Content engagement
Higher conversion rates and greater ROI with higher ROAS
Ease in Analysis
Low Data Rate testing
Reduce risk
Reduce Marketing budget
Protection from fraud clicks and Robot clicks
Do you know who is clicking your ads? Is it a real visitor or fake? Fraud clicks have become a severe problem in PPC advertising. Due to fraud clicks, PPC accounts (Platform) not only provide you with false reports but also waste your budget. The fraud clicks can be from your competitors because they want to waste your budget.
The fraud clicks and robot clicks can be detected. However, you have to use third-party applications for it. They have lists of spam IP-address from where the robots are clicking the ads. To stop it, it became compulsory to use the software to increase sales generation.
Performance Analysis
Understanding the performance and metrics helps to improve the PPC campaign and to drive better results. You might be wasting the budget by targeting the wrong audiences. If you don't keep an eye on the metrics, you are spending more budget than necessary by degrading the quality score. Here are some reasons to do parameters analysis regularly:
For analyzing your audience
Analyzing your competition
Optimizing the ad quality score
Increasing the conversion rate
Reduce the wastage of budget
To be aware of fraud and robot clicks
Conclusion
It doesn't matter whether you use a search engine or social media platform for PPC advertising (But using both can be effective), optimization and testing of the PPC campaign is the key for successful PPC marketing.
With proper marketing strategies and optimization techniques, PPC advertising can grow the business tremendously. Moreover, It's a quicker process for generating the sale. Here is the report of PPC advertising:
Revenues:
Before optimization

Ad Spend: $2000
Revenue: $16000

After optimization

Ad Spend: $2000
Revenue: $31000
Increase in revenue: $15000
Increase in ROI: more than 80%